New Revenue Coalition Formed to Create Social Cannabis Consumption Spaces in 2019
August 28, 2018
0 Comments
---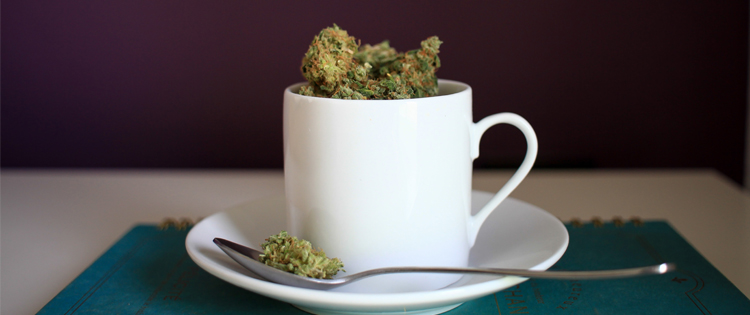 ---
On August 29, the New Revenue Coalition will host a kick-off event to announce efforts to work with the Oregon State Legislature to license and regulate cannabis social consumption. The NRC will also file with the state to begin collecting signatures for a 2020 ballot initiative should the 2019 legislative efforts fail to produce a workable solution to this important need. The NRC is joined in this work by Oregon NORML, a 501(c)3 educational non-profit.
"Cannabis consumers deserve a place to use their cannabis safely and legally. This is a social justice issue that disproportionately affects the poor, patients and communities of color," says Madeline Martinez, national NORML board member and executive director of Oregon NORML. In 2009, Martinez founded the first social consumption lounge in the United States, Portland's World Famous Cannabis Cafe.
Legalization in Oregon has created thousands of jobs and generated hundreds of millions of dollars in new revenue, yet too many Oregonians remain without a safe place to legally consume due to restrictions placed upon their housing situation. Safe consumption spaces is an issue that disproportionately impacts patients, the poor and communities of color. It is time to accommodate Oregonians across all demographics and bring more equity into our system. Publicly accommodating responsible, adult cannabis consumers is great step forward for our state.
By licensing common consumption businesses, Oregonians will have regulated establishments where adults can responsibly use cannabis while creating even more jobs, generating more revenue and providing more opportunity for small Oregon businesses to access new markets. In addition to allowing licensed and regulated cannabis consumption cafe and lounge establishments for adults, this proposal will also legalize tours similar to those conducted by our state's microbrewery and winery industry and allow licensed retail businesses to deliver to adults staying in hotels and into cities and counties that prohibit regulated cannabis businesses.
The New Revenue Coalition and Oregon NORML are comprised of medical cannabis patients and legalization advocates with a track record of success both in Oregon and other states. NRC Legislative Director, Sam Chapman, has been lobbying to legalize cannabis consumption spaces since 2016 after helping lead the legislative effort to legalize medical cannabis dispensaries, and assisting in organizing and fundraising for the Measure 91 legalization campaign. NRC Initiative Director, Anthony Johnson, served as the chief petitioner for Measure 91 and the Director of the Vote Yes on 91 PAC and brings a wealth of activism and political experience to the campaign for regulated cannabis consumption spaces. The NRC believes this is a critical issue in achieving the social justice issues of cannabis legalization.