Oregon NORML to Lead Protest Against Federal Cannabis Policy in Pioneer Square
---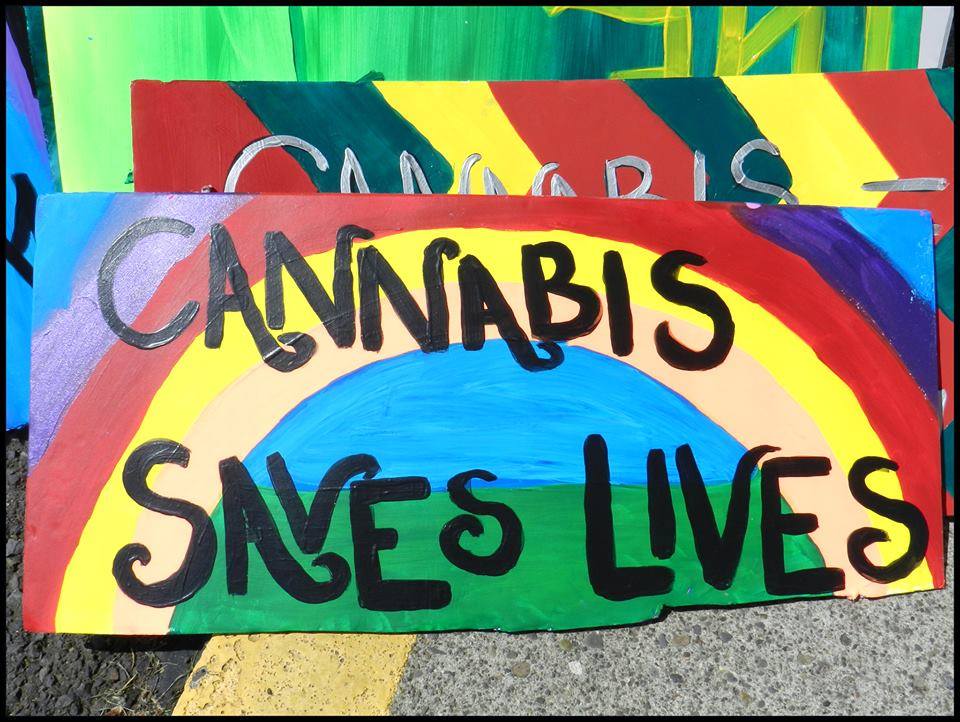 ---
On Saturday, May 5, 2018, nearly 300 cities worldwide, including Portland, Oregon, will participate in the Global Cannabis March. Despite legalization, threats to our community from the current presidential administration mean it is more important than ever that we demand and defend our rights as citizens and cannabis consumers.  Although marijuana sales and possession have been legal in Oregon for four years, state and local policies continue to criminalize our human right to interact with nature; parents can still have their children removed from their custody for it, workers can lose their jobs and renters their homes. Tourists visiting Oregon and contributing to our local economies, as well as residents, have no safe spaces to consume socially (like bars or lounges). The Oregon Medical Marijuana Program is fizzling out at the expense of our state's most vulnerable population: the chronic and fatally ill. Even more, we at Oregon NORML believe the job is not done until the federal government fully decriminalizes and de-schedules the entire cannabis plant. Our views are in line with science, but not the Trump Administration. This year's Portland Global Cannabis March is a public call for action against state and federal policies that continue to criminalize cannabis consumers.
This will be the 19th year the Global Cannabis March has been hosted locally by Oregon NORML, where participants will gather in Pioneer Courthouse Square for a rally that begins at noon and a scheduled cannabis freedom march through downtown at 4 p.m. The day-long event will feature vendor booths and showcase bands and speakers [list some, see if cliff will talk too] on the Dr. Phillip Levesque Memorial Stage. This public event has always been free to attend and happens annually in cities around the world on the first Saturday of May.
When we voted to regulate cannabis, it was because we wanted to let the hundreds of thousands of cannabis consumers in Oregon come out of the closet and to be seen as the productive contributors to society that we are. After regulation, when seeking special permitting for a public event like this where we would like to host contained cannabis consumption space (similar to a beer garden), we find ourselves pushed back into those same old closets by fear-motivated regulators who still see us as criminals "getting away with something." We are discouraging public consumption at this event. 
Our mission at Oregon NORML is to normalize this integral piece of our state's culture and economy.  Because we believe cannabis consumers should be allowed the same opportunity as breweries and wineries to consume socially at public events (in contained and regulated spaces) and at private events and lounges, Oregon NORML's primary mission is to legalize social consumption statewide, by 2020. We have already begun working with legislators in an attempt to pass a measure through the legislature in 2019 and will be discussing these efforts at this Saturday's march. 
"Cannabinoids were specifically added to the Oregon Indoor Clean Air Act after legalization in 2014, this insidious use of the law to counteract the legitimate right of our citizens to interact with the cannabis plant is one of the many reason why we will continue to fight for normalization and change post-legalization," Oregon NORML & Women's Alliance executive director Madeline Martinez says. 

Martinez is a long-time cannabis advocate, national NORML board member and founder of the first cannabis consumption lounge in the United States, The World Famous Cannabis Cafe, which operated from 2009 to 2015. She says it is her personal mission with Oregon NORML to lead the growing call from legal states for federal decriminalization and de-scheduling. 
"It is imperative we stand up to the Trump Administration's threats against the continued legalization of marijuana. The American people are ready for federal change," says executive director Martinez.
19th Annual Global Cannabis March / Oregon Cannabis Festival
Saturday, May 5, 2018 – 12pm-5pm Pioneer Courthouse Square701 SW 6th Avenue, Portland, OR 97204